Marine Testing Solutions Ltd have more than 20 years of experience in the water testing industry, providing much needed peace of mind to owners of vessels and offshore installations in the process. We work with many of the world's leading corporations, and are proud of our innovative products.
As an ISO 9001 & 14001 accredited company we operate a quality and management system. We are committed to provide quality products at the best prices. To reduce our impact on the environment. where possible, we substantially source products and packaging which are 100% recyclable.
As a manufacturer we have designed an impressive range of onboard testing kits which enable users to test the integrity and safety of their water systems. Thanks to our products, company owners can be sure their vessels and offshore installations are complying with the regulations as laid down by the Maritime Labour Convention 2006, MARPOL Annex IV and the Ballast Water Exchange standards.
Access to safe, healthy drinking water is important on land, of course, but at sea it's even more vital. With our testing kits, you can be sure that employees, crew members and visitors are properly cared for at all times.
As an industry leader, Marine Testing Solutions Ltd should be your first port of call with any considerations about water testing.
UK DISTRIBUTOR FOR CM TECHNOLOGIES GMBH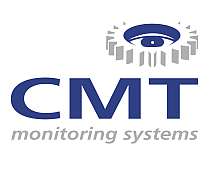 Marine Testing Solutions Ltd is the official partner and UK distributor for Germany based CM Technologies GmbH (formerly known as Kittiwake GmbH). We are able to provide CM Technologies GmbH complete product range to all of our customers.
Partnering with CM Technologies GmbH in this way enables us to expand on our established product range by adding additional products such as fuel & oil condition and machinery monitoring solutions. Part of the CMT range also includes fuel & oil sampling solutions and their recently launched next generation PREMET devices.
You can find information about each of the CM Technologies GmbH products on the product section of our website or, for more detailed information you can speak to an account manager, or please contact us and we will be able to answer any questions.
Become a distributor
Want to become a distributor of Marine Testing Solutions?
Request a PDF
To request our latest PDF brochure - Follow the link below